The Sony Centre for the Performing Arts is Canada's largest soft-seat theatre located in the heart of downtown Toronto. The Sony Centre opened as the O'Keefe Centre on October 1, 1960, and has played host to a tremendous variety of international attractions and stars. The Sony Centre is the perfect destination to enjoy a night of Toronto's Finniest Performing Arts.
Sony Centre Renovations
The theatre, designated a historical site by the City of Toronto, recently underwent extensive renovations that restored the elegance and grandeur of the original O'Keefe Centre. Following two years of renovations and restoration work, the Sony Centre reopened its doors on 1 October 2010, fifty years to the date of the first opening night performance. Iconic features such as the theatre's marquee canopy and York Wilson's lobby mural "The Seven Lively Arts" were preserved. Restoration of the wood, brass and marble that were hallmarks of the original facility were undertaken, along with audience seating and flooring upgrades, new washrooms, and re-configured lobby spaces.
Getting to the Sony Centre for Performing Arts
You can easily get to the Centre by driving, taking the TTC or taking GO Transit. The Sony Centre is located at 1 Front Street East, Toronto, Ontario M5E 1B2 and is bordered by Yonge Street to the east, Front Street East to the north, Scott Street to the east and The Esplanade to the south.
Images of the Sony Centre for Performing Arts
Sony Centre for the Performing Arts Exterior (unknown)
Sony Centre for the Performing Arts Swan Lake (unknown)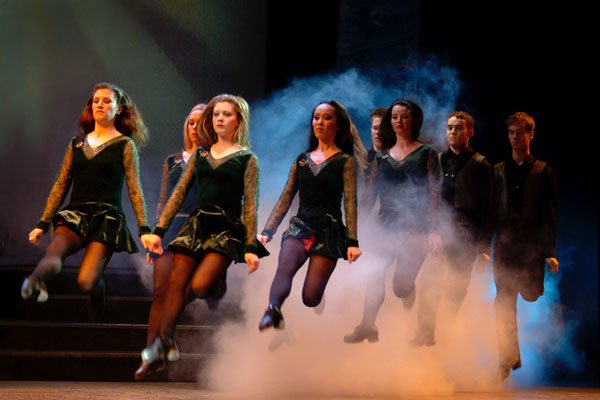 Sony Centre for the Performing Arts Riverdance (unknown)